Sweden
Sustainability & CX Leadership
Hej Sverige!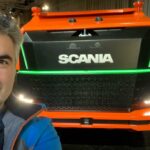 Let's meet online within this joint event connecting design & sustainability and celebrate world interaction design day together!
In Sweden, we start at 13:45 with a presentation following with Q&A till 14:30.
You are welcome to enjoy the rest of this joint event via https://interactiondesignday.org/
Main topic for Sweden: Experiences' complexity of future CX transformation
Future of customer experience is beyond traditional customer centricity and needs better orchestrated transformation and including sustainability in parallel of human factors!
Best sustainable wishes,
Hamed Yahyaei