The GGJ is a two-day event consisting of short design sprints. Creative local teams will design the future of Somalia.
About this Event
IITE Institute will regularly work on achieving the 2030 Sustainable Development Goals (SDGs) for Somalia. In collaboration with the Digital Society School (DSS) of Amsterdam University of Applied Science and UNDP, IITE Institute will organize the first annual Global Goals Jam (GGJ) in Somalia. The GGJ is an initiative of the DSS and UNDP aimed at achieving the SDGs through design methods. IITE Institute will be the first institute to host the GGJ event in Somalia and the fifth in Africa.
CLICK HERE to register for the event.
What is the #GlobalGoalsJam?
The GGJ is a two-day event consisting of short design sprints. Creative teams of designers, developers, and Jammers from the local community will be invited by IITE Institute. They will work together using a tailored toolkit sent by DSS School. Together, we will create interventions aimed at short-term targets in support of the long-term goals.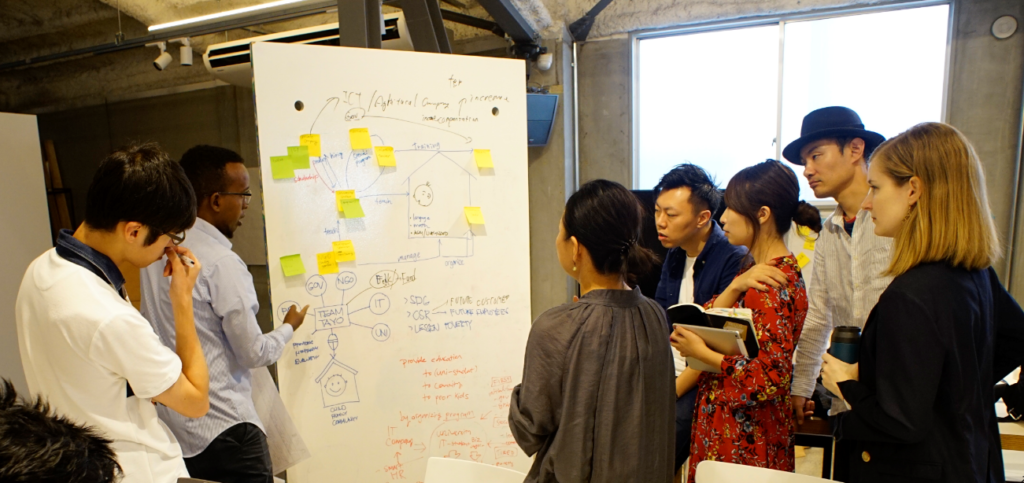 As a participant, you and your group will create solutions aimed at short-term targets in support of the Global Goals. In particular, the following real challenges are selected for this year's Mogadishu Jam:
SDG 1: No poverty

Challenge 1: A lack of ID in Somalia, limits financial inclusion – especially of vulnerable Somalis. How can we identify Somalis in a safe, equitable, efficient and realistic way?
Challenge 2: How might we introduce innovative youth job creation programs to help reduce the rampant unemployment in Somalia?

SDG 13: Climate Action

Challenge 3: How might we reduce the recurring droughts in Somalia by leveraging technology solutions?
Why participate in the #GlobalGoalsJam?
The #GlobalGoalsJam is a unique opportunity for you to design and test solutions to global issues, where you will be able to put into practice or learn new skills in different areas that can go from data science to digital design and building relationships and connections. You will also have the opportunity to apply your teamwork skills and do networking and connections with people that share your interests.
Also, you will:
learn from field experts,
learn to use the UN designed tools to bring ideas into reality
create a social impact
create solutions for local problems
prototype ideas
work in multidisciplinary teams
have a lot of fun
become part of a global network of changemakers.
receive a certificate of participation: United Nations Global Goals Jam Mogadishu 2019.
CLICK HERE to register for the event.
Join us and lets work together for a better Somalia!
FAQs
What is the United Nations Global Goals Jam?
In 2015, world leaders agreed to 17 goals for a better world by 2030 (SDG). These goals have the power to end poverty, fight inequality and stop climate change. UN Global Goals Jam is a two-day event designed to help individuals and businesses to get engaged in designing 2030 together. It takes place worldwide in 70 different locations and brings positive change one step at a time. Each year the UN Global Goals Jam focuses on 5 goals out of the 17. ABORA, in conjunction with the United Nations Development Programme, Digital society school of Amsterdam and Impact Hub are inviting you to join this event in Seattle. Guided by the goals, it is now up to all of us, governments, businesses, civil society, and the general public, to work together to build a better future for everyone. http://globalgoalsjam.org/
Is this event for me?
If you are interested in the Global Goals, networking and giving real solutions to the world's biggest challenge, then this event definitely is for you. You do not have to have a specific skill or experience to participate. EVERYONE IS WELCOME.
Do I need a team?
You do not have to have a team to participate. Everyone who attends the event will work in teams with other participants. However, you can bring your friends and colleagues, and team up with others in the event!
What should I bring?
Laptop
Power cord
Business cards (if you have)
Camera/phone – take pictures and video!
Lots of energy!
What happens during the event?
The process is divided into 4 phases of short design sprints. In the beginning, we are going to start networking, setting the teams up, and choosing local problems to tackle. There will be great speakers and great examples. Then, we'll brainstorm for possible solutions, prototype the new solutions and create new possibilities for Somalia and the world, all the while getting rounds of feedback from experts! You do not have to have a specific skill or experience. In the end, the teams are going to present their Final Concepts and Prototypes… and then the celebration begins!
How do I prepare?
Do some research. It will give you a better understanding of local problems and global goals
Get some rest!
Bring a friend, events are better with good company!
About the Organizers:
United Nations Development Program: UNDP works to eradicate poverty while protecting the planet. We help countries develop strong policies, skills, partnerships, and institutions so they can sustain their progress.
Digital Society School: The DSS' community is made up of young and mid-career talent with different skills and cultural backgrounds. Together, they build a digital society.
IITE Institute: The biggest institute of innovation, technology, & entrepreneurship in Somalia. The IITE Institute serves as a hub for nurturing innovation, technology, and entrepreneurship education in Somalia and the region. The institute uses a design thinking approach to design and tackle local problems in Somalia.