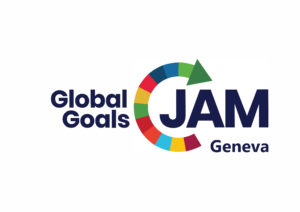 This year, Global Goals Jam is coming to Geneva for the first time !
Cette année, le Global Goals Jam arrive à Genève en Français !
Vous êtes intéressés par le Design Thinking ?
Vous aimez jouer et faire des découvertes de manière ludique?
Vous souhaitez vous mobiliser pour les Objectifs du Développement Durable de l'ONU (ODDs / SDGs) et améliorer la vie quotidienne des Genevois en imaginant des solutions concrètes pour Genève 2030 ?
Nous avons le plaisir de vous informer de l'arrivée du Global Goals Jam à Genève.   Il se déroulera selon un format unique en deux parties et en français :
– découverte du jeu 2030 SDGs Game, jeu japonais de renommée internationale
– atelier de Design (Global Goals Jam Kit) autour du thème : gestion des déchets électroniques (ODD 12)
Inscriptions : https://www.eventbrite.com/e/global-goal-jam-geneve-design-thinking-allie-au-jeu-2030-sdg-game-autour-des-odds-de-lonu-tickets-69985318973
"Le 3DD espace de concertation est un lieu dédié à la ville de demain et aux démarches participatives. Quelle Genève voulons-nous demain? "
Global Goals Jam's objective is : Design 2030 NOW.
isynnov@gmail.com