Jam
Design for SDGs / Global Goals Jam Fukuoka 2019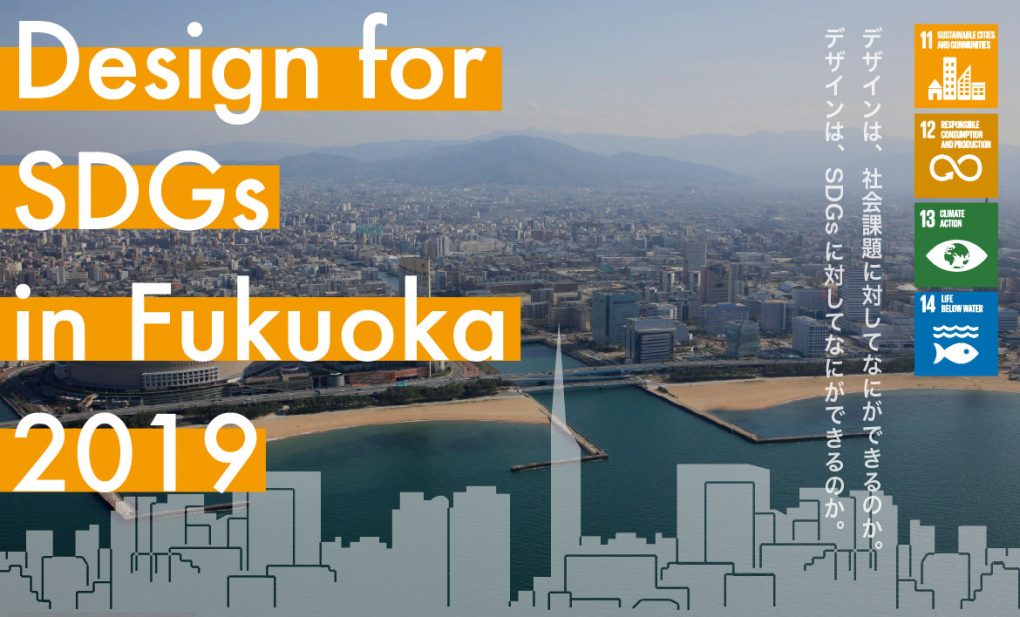 What can design do for social good?
What can design do for SDGs
Design for SDGs in Fukuoka / Global Goals Jam 2019 is a creative Jam that aims to tackle the target set through the United Nations Sustainable Development Goals (SDGs). Focusing on the social issues surrounding Fukuoka City into the year 2030, it is a 2 days creative workshop involving the collaboration of the people of Fukuoka, from students, designers to local government and academia. The event is a unique collaboration between the annual Universal City Fukuoka Design Workshop and the Global Goals Jam that brings together local relevance and global perspectives for strong social impact.
"Friendly people, Friendly City" is the motto of Universal Fukuoka City, an initiative to make Fukuoka better place through Universal Design. The Universal City Fukuoka Design Workshop is a workshop that takes this idea to heart, involving locals, students, companies and designers. Starting in 2012, the Kyushu University Faculty of Design has continued to pick up diverse social issues in Fukuoka city, and acting to create lasting social impact in the community.
The Global Goals Jam is a global event that aims to tackle the SDGs in just two days. Starting in 2016 it now takes place all over the world. The results are made open source on the web to the public.
The themes for this year "Design for SDGs in Fukuoka / Global Goals Jam" are
Goal 11 Make cities and human settlements inclusive, safe, resilient and sustainable
Goal 12 Ensure sustainable consumption and production patterns
Goal 13 Take urgent action to combat climate change and its impacts
Goal 14 Conserve and sustainably use the oceans, seas and marine resources for sustainable development
Everyone is welcome to join the workshop.
We look forward to your application.
Let's design 2030 together!
Please apply through the URL or the QR code below.
http://ur2.link/ZNAA
・Host: Kyushu University Faculty of Design, SDGs design unit
・Supported by United Nations Human Settlements Programme Regional Office for Asia and the Pacific